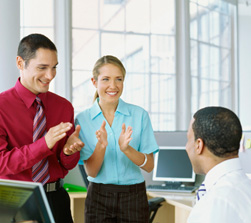 The Sky's the Limit
No limits. No limits on your income. No limits on where you want to work. No limits on how much you want to grow.
That's what the TriStar full-time opportunity is all about. It is about you exploring your own potential. It's about fulfilling the dreams you have for your family and for yourself.
When you join TriStar, you have a road to success that is clearly defined. You do not need experience; you just need the determination and desire to reach your chosen destination.
Successful people with years of proven experience will train you and you will earn as you learn.
Dealer
Manager
Gold Distributor
Trainer
Silver Distributor
Manufacturer's Representative
TriStar believes in rewarding performance. You will have the opportunity to travel the world, win fabulous prizes and attend conventions in exciting cities.
As you move forward, you have the chance to own your own business with very little start up cost and the full support of TriStar. It does not matter where you are today or how far you want to go tomorrow. TriStar can help you get there. You are in business for yourself but not by yourself. Your sponsoring distributor will be by your side helping you every step of the way.