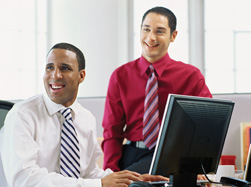 No Limits to Your Future
Many companies offer you this promise. We mean it.
You choose your path.
Choose part-time and make the extra money you need working just a few hours a week.
Choose full-time and open up a world of possibilities limited only by your own imagination.
Not only do we offer unlimited personal and financial growth, we also provide the products you need to bring A World of Better Living to you and your customers.
The TriStar line-up of products include:
The TriStar CS Home Cleaning system.
The PureStar in-home Air Purifier Line of products.
The PureStar portable heater with ActiveStar technology.
TriStar is not just a floor care company. We provide the consumer with the finest, state-of-the-art environmental products that protect their home, and protect their health.
We invite you to become a member of the worldwide TriStar family.